On the 4th of January 1945, the 17th Airborne Division entered the Battle of the Bulge and attacked towards Flamièrge from Mande-Saint-Étienne and Houmont. The ridge near Flamièrge was later renamed "Dead Man's Ridge" by the men of the Division. The 17th Airborne Division lost more than 3000 men. This year, a commemorative walk takes you from Houmont via Magerotte to Hill 510, the top of the Dead Man's Ridge. 
Battle of Dead Man's Ridge
January 4- January 9, 1945
The Battle of Dead Man's Ridge was part of the Allied counter-offensive in the southern part of the Bulge. The battle was fought in the vicinity of Renaumont, Houmont, Hubermont, Flamierge, and Pinsamont, Belgium. A ridge-line overlooking the strategically crucial towns of Flamierge and Flamizoulle which followed the Bastogne-Marche Highway was the primary location of the fighting. U.S. forces engaged the German 3rd Battalion Remmer Brigade, 29th Panzer Grenadier Regiment, 9th Panzer Grenadier Regiment, and the 104th Panzer Grenadier Regiment. During the early stages of the battle, the division earned the first of what would ultimately be four Medals of Honor. Sgt. Isadore Jachman, of the 513th PIR engaged and destroyed two German tanks with a bazooka. The advancing column was forced to retreat, but Jachman himself was killed by machine gun fire. Over the course of the battle, the division suffered nearly 1,000 casualties, which earned it its name. This battle resulted in US forces holding commanding ground to the west of Bastogne, Belgium.
On the Sunday 18th of March, the nonprofit association "101 st Airborne Division Belgian Friendly", with the support of the Sainte-Ode local Council and T.O., Animation-Loisirs-Houmont and the Vaux-sur-Sûre local Council, organizes its 10th walk to honor the Men of the 17th Airborne Division.




Departure from Houmont. 09.00 : ceremony – 09.30 : start of the walk. Three itineraries of your choice : 6 km (4 miles), 11 km (7 miles) and 17 km (10.5 miles). The lunch stop and the arrival of the walk will be at Houmont.
Like the previous years, the profits will be used in their entirety to finance a trip back
to Belgium of two Veterans of the 17th Airborne Division.


The cost for the registration of the walk is 7 Euros per person and includes one drink, a souvenir certificate, logistic support and insurance.
Registration is free for children under 12 years of age but does not allow them the drink. It is requested that all participants register in advance and make a transfer to the organization's account before the 11th of March 2018. After that date, registration and payment to be made on the day of the walk at your arrival.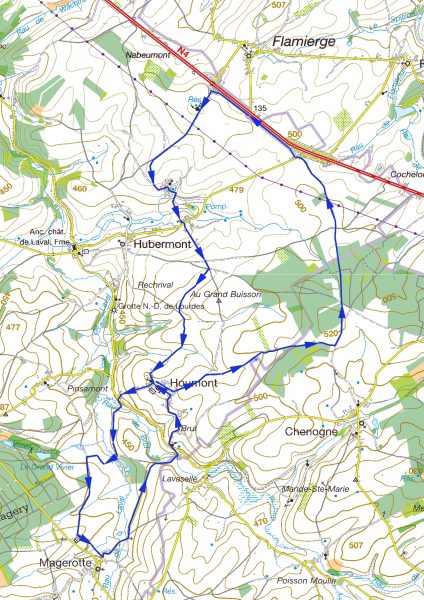 More Info: 
Contact : 17thairbornewalk@gmail.com
Facebook : 17th Airborne Division – Dead Man's Ridge Walk
Laurent Olivier +32.479.96.19.34 – Gregory De Cock +32.477.72.28.52