After not playing much since the passing of his wife (and singing partner) in 2015, WWII veteran Bob Noody felt like singing and playing again.   By Reg Jans
Mr. Noody is the central figure in one of the most iconic photos of the Allied assault into Normandy…the D-Day landings on June 6, 1944.
Bob, who served with F Company / 2nd Battalion / 506th PIR / 101st Airborne Division in WWII  performs "Almost Persuaded" & "Ain't She Sweet" live.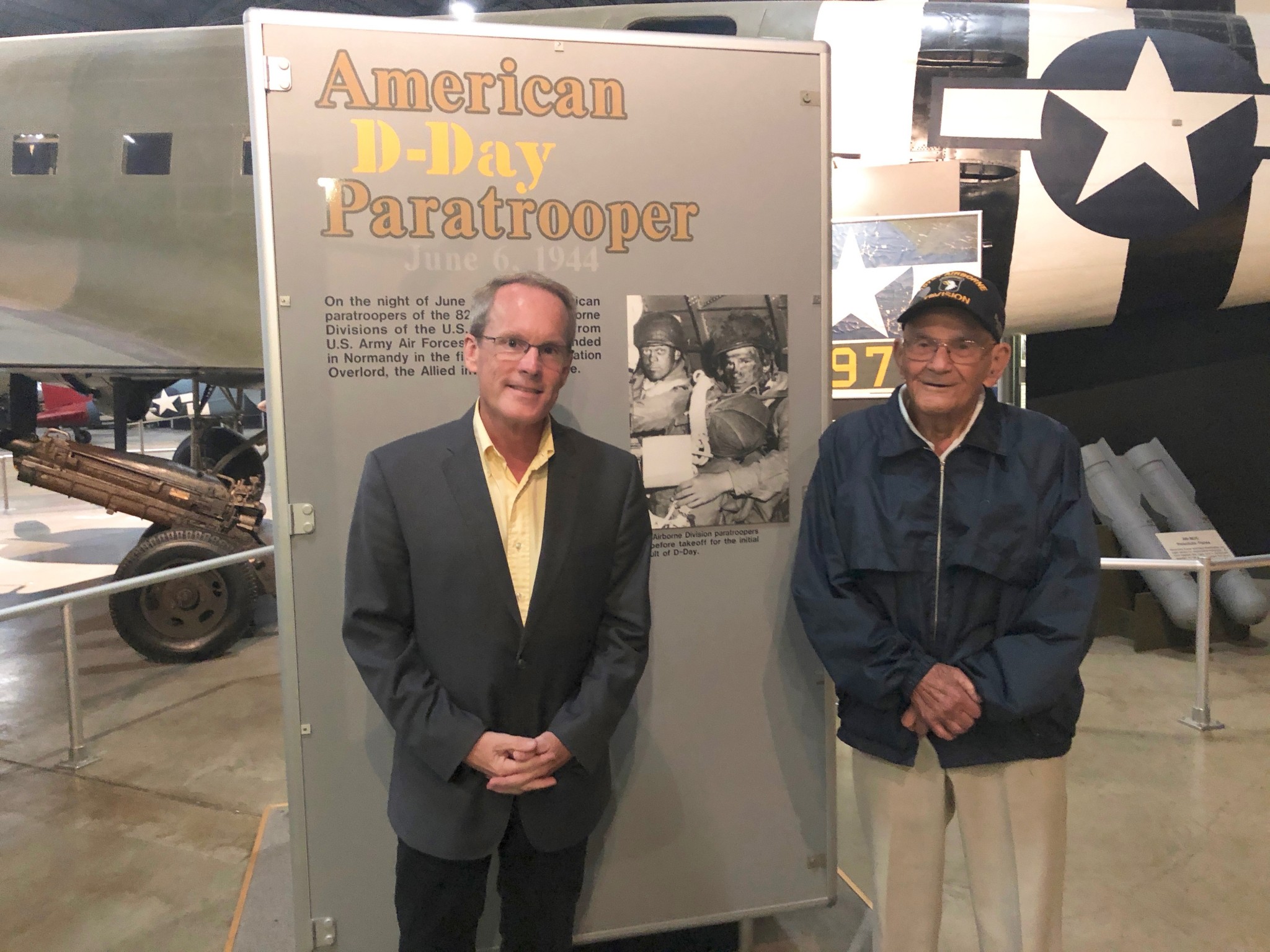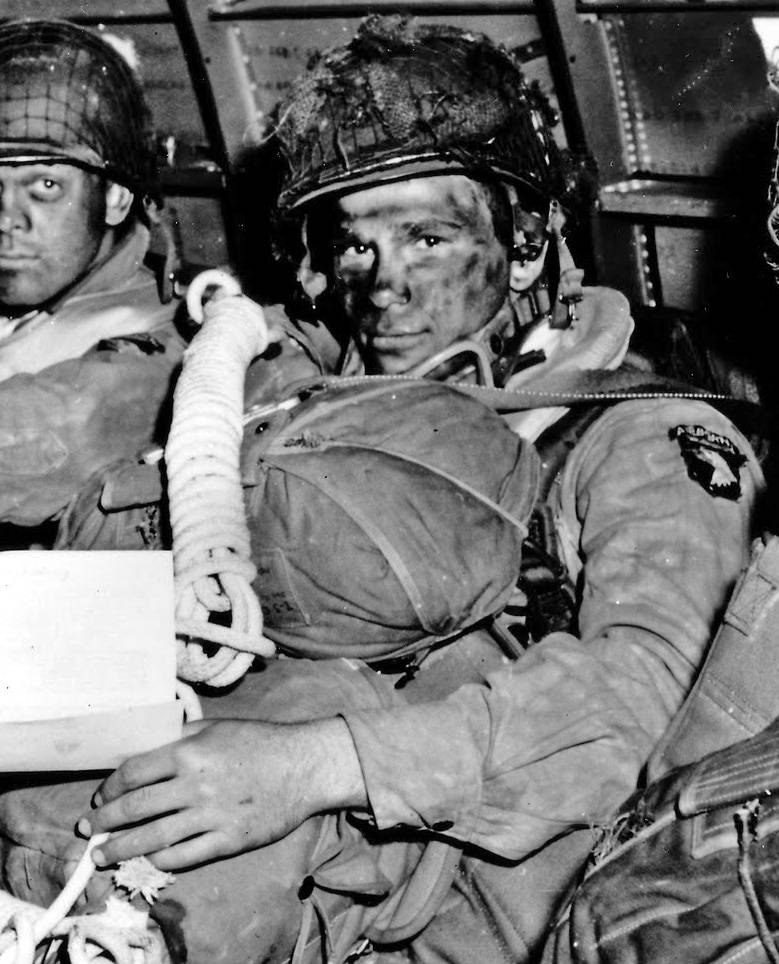 Video by Mr. Douglas Barber