In 1936, two large stone guardian lions were donated to the Australian War Memorial by the mayor of Ypres. The lions, carved from limestone, were given to the Australian goverment as a gesture of friendship.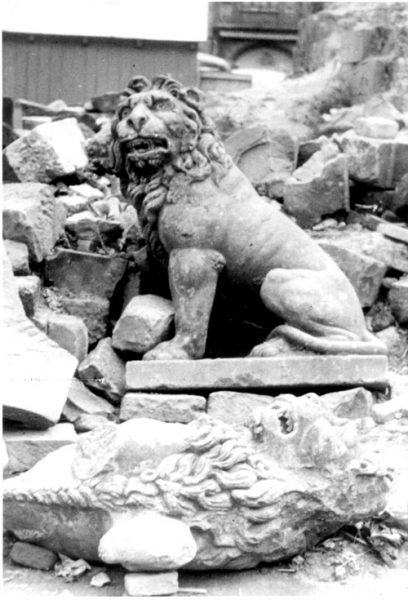 The lions had originally stood on plinths on either side of the Menin Gate at Ypres, Belgium. This gate was one of only two entries into the medieval fortified city. It was through this gate that Allied soldiers marched to the battefields of the Ypres salient between 1914 and 1918. For many years, the lions have been on display at the entrance to the Australian War Memorial in Canberra.



From April 2017 until further notice, the lions can be seen again on display on the bridge by the Menin Gate. A small exhibition at the In Flanders Fields Museum will explain the history of the lions.