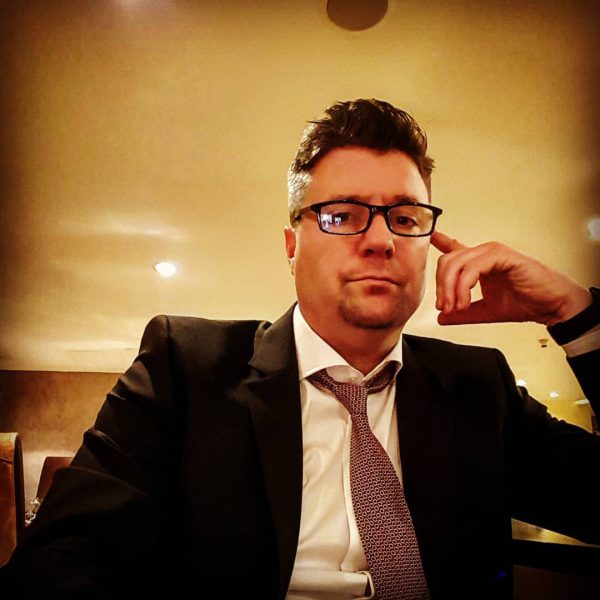 Studied notes all morning, and then headed out for Normandy after a final meal with brother Paul Crompton and his wonderful family.
I noticed that the burial site of my favorite poet of all time was on the way (thereabouts) to my final destination, so I plotted a course for the tiny village of Ors, France, where one Wilfred Owen was killed just one week before the end of WWI.
by David Campbell              GBCTOURS.COM



On the way, I remembered a brilliant documentary I had seen by Michael Palin (of Monty Python fame) on the last day of WWI. It is deeply moving... and in it, he goes to a cemetery where the very first and the last British combat casualties of WWI were buried - fifteen feet apart and facing one another.
I visited that beautiful joint cemetery of British and German soldiers, scene of their first and last clash of the war, before meandering through charming French villages and towns, whose names began sending off historical alarm bells as I neared the location of the Western Front for the bulk of the war.
I stopped a tiny little British cemeteries, dotted all over the area, and even spotted a couple of pillboxes/blockhouses from the war. And when I found the little hamlet of Ors, I spent a good two hours, walking down the canal to the very spot where Owen was killed leading an assault across the water. I visited the forestry home where he spent his last jovial night among his comrades, writing a letter to his Mum, and I found the cemetery buried deep into the village where he was buried - in the same large plot as the French families of Ors.
On the way out and towards Normandy, I stopped in the town of Le Cateau, where the first French civilian casualty of WWI was executed by the German Army for having pigeons (they wanted to set the tone that they would not tolerate spies).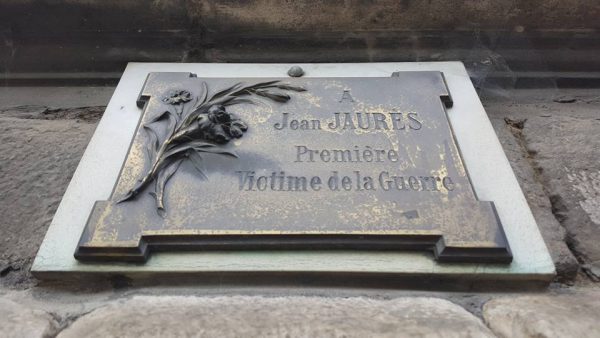 I had an obligatory meal at a local friterie, in a place deep in the heartland of France and far from any remote chance of an American being there. I ordered my food in French and sat and waited, as the locals kept checking me out and trying to figure out just who the hell I was... Not a word of my American English was uttered. It was sublime...
I stopped at one last cemetery on the way out of town, knowing I still had a lengthy drive ahead. I'm so glad I did. In it are German, British, and Russian soldiers, all buried in one giant plot: Germans to the right, British to the left, and Russians in the middle at the back. The Russians were POWs who were killed...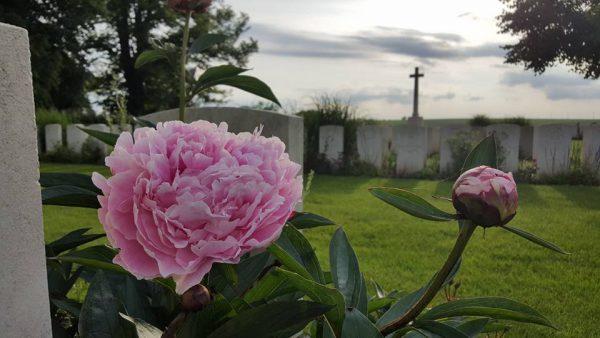 The rest of the drive was vintage Europa... I listened to some ballads from Henry Purcell, a famous English composer from the 1600s (a cd I found at a roadside garage sale-type giveaway during my drive out of Ors), some electronica by a German DJ - Solomon, and to wrap it all up, the wonderful Abba album, "The Visitors," which always took me back to my childhood days in Belgium.
Tomorrow my next tour starts up in earnest, though I have a final break in the morning to polish up for the tour to commence.
And I am eagerly looking forward to putting together a superb WWI tour with my brother and business partner Antonio Cisneros, the most impeccable WWII guide/historian you've never heard of. I was extremely impressed and certainly challenged by his class, mastery of facts, and presentation. He's been doing this for 20 years, and he runs laps around anything that the bigs offer. He's motivated by a passion to give the best possible service and presentation - not by dollar signs. We hit it off immediately on this last tour, having so much in common, including upbringing and a profound love of history and people.




I'm humbled to have seen all that I have experienced and to do what I do for a living.
More than anything else, I am deeply humbled by history and the stories of those who have gone before.
Start brushing up on your WWI, Americans... We're two years away from the 100th anniversary of the American involvement (in the last year) of WWI.
And rest easy, Wilfred Owen. Yours was a light that shone brighter than anyone else who ever used the English language - an absolute peer of William Shakespeare. Your poetry opened my eyes more than I ever imagined possible...
This book is not about heroes. English poetry is not yet fit to speak of them. Nor is it about deeds, or lands, nor anything about glory, honour, might, majesty, dominion, or power, except War. Above all I am not concerned with Poetry. My subject is War, and the pity of War. The Poetry is in the pity.
― Wilfred Owen
Keep traveling. And most of all, keep learning... It never ends, if you don't let it.