Meet Richard Overton, possibly America's oldest veteran. Born on May 11, 1906, he has celebrated 110 birthdays (109 at the time of filming) and counting.




This supercentenarian has lived through the Great Depression, served in World War II, and witnessed the rise of the Internet. From the Ford Model T to self-driving cars, more technological and scientific progress have occurred in Overton's lifetime than perhaps any other century in history. Overton enlisted in the U.S. military on September 3, 1940 at Fort Sam Houston, Texas. He served in the South Pacific from 1940 through 1945, including stops in Hawaii, Guam, Palau and Iwo Jima. He left the U.S. Army in October 1945 as a corporal, technician fifth grade.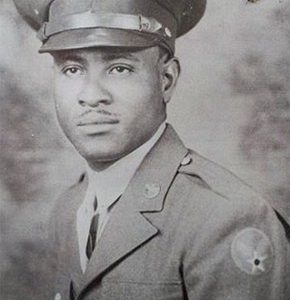 In a short film featured by National Geographic, the Austin, Texas, resident reveals that he sometimes smokes more than 12 cigars a day, and drinks four glasses of whiskey in the morning. "It makes you feel better," he says. The supercentenarian prescribes to the "Overton diet," saying, "I eat ice cream every night. It makes me happy." His favorite flavor is butter pecan. When he's not in the mood for dessert, Overton also enjoys milk, fish, corn and soup, which is underrated in his opinion.
Richard Overton was even featured in Cigar Aficionado Magazine as America's oldest cigar smoker. He told the publication that putting a little bourbon in your morning coffee is "like medicine."