"I've been in business since 2010 and since that time I've completed several client-based and personal long-term research and writing projects. The personal projects resulted in several books on World War II research and writing, and the development of programs to teach people live and in person. The client-based projects have varied, but one has changed a great deal in my life and business. This particular project is unlike any I've encountered before. "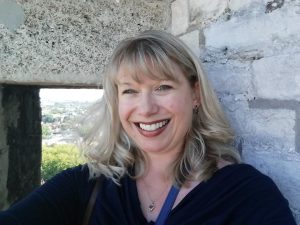 Jennifer offers expert World War II, historical, and genealogical research services.



Being recommended by many, she has the rare expertise to:
Locate, analyze, and interpret World War I and World War II records across all branches for military personnel, from individual soldier records, company records, and unit records.
Reconstruct service history, even when the records burned!
Connect the dots and piece together multiple puzzle pieces of a soldier's story.
Help you locate information you didn't realize you had.
Provide every client with a written analysis, fully sourced, report of the service history of their soldier with all documentation located.
Connect you with researchers and tour guides in Europe to learn more about your soldier's story or visit the battlefields.
Can't visit Europe? We can go where you soldier was to document the journey.
Help you plan a trip to Europe to walk in your soldier's footsteps.
Write and publish a book about your family or soldier.